A
balcony drain
is an excellent way to divert water from your patio or balcony. You can choose from various types of balcony drains that include stainless steel, cast iron, and ABS. Choose the right size based on the number of people and the size of your balcony. Once you have chosen your balcony drain, you will need to install it. The supporting edge of the drain will serve as a fixation for the pipe. Don't use it as a bonding flange if you want to protect your tiles.
A balcony drain must discharge to a suitable outfall. In the case of multiple balconies placed vertically, the cumulative effect of water can be significant. In such a scenario, a balcony drain with an open slatted decking will be best suited. Besides, this balcony drainage can be easily incorporated into your property's design.
A balcony drain is essential to prevent water from damaging your balcony's exterior. Water can weigh down the balcony, cause fungus and mold growth, and be a safety hazard. In these cases, you'll want to install a balcony deck drain. Not only will this prevent water damage to your balcony, but it will also protect the rest of your property from being damaged by water. These are all things you'll be glad to have installed.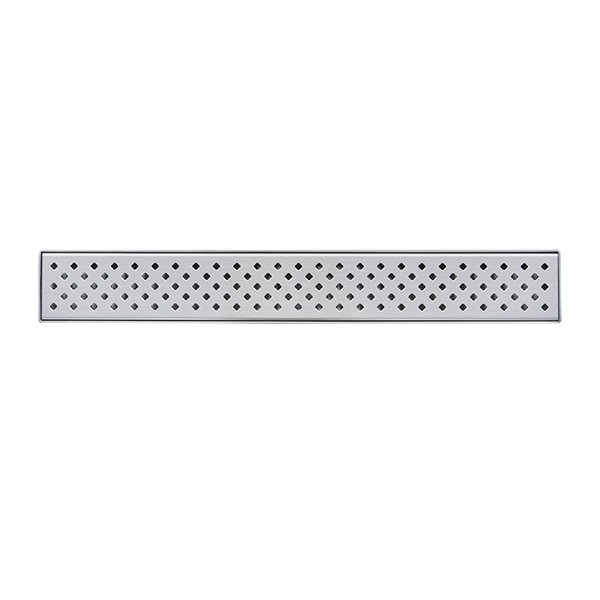 | | |
| --- | --- |
| Material | All stainless steel 316 or 304. |
| Thickness | 1.2mm for basement and 1.5mm for patterns. |
| Size in inch | 24",26",28",32",36",40",48",60" in length, the width is 3-3/8". |
| Size in mm | 600mm, 900mm, 1200mm, 1500mm in length the width is 85mm. |
| Outlet | 40mm/ 50mm, vertical outlet and plastic siphon design. |
| Capacity | 40L/min Additional outlets may be added to increase flow rate |
| Surface finished | Satin finished, Polished finished, golden finished and bronze finished. |
| Accessories | Lifting key and strainer including, adjust legs, Adapter and all else for options. |
| Customization | All size accepted by custom made. |
| Cetificate | ISO90001-2008, WATERMARK CERTIFICATE. |
| Warranty | 20 years Guarantee |