Balcony drains
are necessary for a number of reasons, but none is more important than aesthetics. Whether your balcony is in an urban or rural setting, you want to make sure that water and rainwater can drain from the area properly. Using the correct drainage system is critical to your comfort and safety. 
When choosing the right drainage system for your balcony, you'll want to select a quality one. While a low-cost drain may be attractive, it won't last as long as a high-quality drain. Many balcony deck drains are made of low-grade metals that are prone to rust, warping, or breaking. Stainless steel and copper are both 100% rust-resistant and easy to clean. 
A good balcony deck drain prevents water from weighing down a balcony, which can lead to a variety of issues. Waterlogged balconies can invite mold, fungus, and pests and can be a safety hazard. Using a balcony deck drain can help prevent these problems and protect the rest of your property from water damage. Once installed, your balcony will be safe and attractive for years to come. 
Balcony drainage is important for many reasons, and there are different requirements for the different types of balconies. While you may find that one type of drainage is best for your particular balcony, you'll also want to consider the aesthetics of the structure of the balcony as it affects the design. A free draining balcony may lead to water tracking down the support arms of the structure and staining the facade. Adding a drip tray will ensure that your balcony looks beautiful while still maintaining the integrity of your building's facade.
Balcony drainage is also important for the building's structure. Freestanding balconies should have a balcony drain. In addition to a free-flowing balcony drain, a well-designed balcony drain system will allow for adequate rainwater to run off the building's roof. Building inspectors vary on the proper installation of this drainage system, but they will all benefit from a properly installed drain. The NHBC publication also describes what's required for balconies.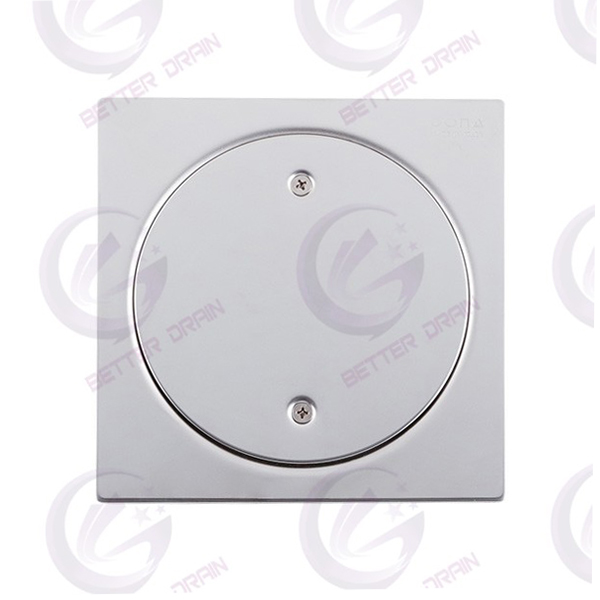 BT-150B-CO Customizable Square Stainless Steel Anti-odour Strainer Floor Drain with Clean Out
| | |
| --- | --- |
| Product Name: | Floor cleanout 15x15cm |
| Item No.: | BT-1504-CO |
| Size: | 150x150mm |
| Outlet: | 102mm |
| Material: | SS304, SS316 |
| Thickness: | 1.5mm/2.0mm |
| Surface Treatment: | Mirror/Polished Finished, Satin Finished. |
| Packing Details: | 1pc / polybag / inner box / Export Outer Carton / Pallet |