Outdoor floor drains play a crucial role in enhancing outdoor safety by preventing slippery surfaces. They are designed to efficiently drain water and other liquids from outdoor areas, reducing the risk of accidents caused by standing water. Here are several ways outdoor floor drains help prevent slippery surfaces and enhance safety:
Effective water drainage: Outdoor floor drains are strategically installed in areas prone to water accumulation, such as patios, decks, pool areas, and outdoor walkways. They effectively collect and channel water away from the surface, preventing it from pooling and creating slippery conditions. By quickly draining water, floor drains minimize the chances of slip and fall accidents caused by wet surfaces.
Removal of debris and contaminants: In addition to water, outdoor floor drains also help remove debris, dirt, leaves, and other contaminants that can contribute to slippery surfaces. These drains have grates or covers that capture debris while allowing water to flow through. By keeping outdoor areas clear of debris, floor drains promote safer walking surfaces and reduce the risk of accidents.
Anti-slip features: Some outdoor floor drains are designed with anti-slip features to further enhance safety. The grates or covers of these drains may have textured surfaces or raised patterns that provide additional traction for pedestrians. These features help improve grip and reduce the likelihood of slips, especially in areas where water or contaminants may be present.
Drainage in high-traffic areas: Outdoor spaces with high foot traffic, such as shopping centers, parks, or public plazas, benefit from the installation of outdoor floor drains. These drains help manage water runoff from rain or cleaning activities, ensuring that pedestrian pathways remain dry and safe. By effectively draining water in high-traffic areas, floor drains help prevent accidents and maintain a secure environment for visitors.
Proper slope and installation: Outdoor floor drains are typically installed with careful consideration of the surface slope. They are placed in locations where water naturally flows towards the drains, ensuring efficient water removal. Proper installation of floor drains helps maintain a level and dry surface, reducing the risk of slips and falls caused by uneven or waterlogged areas.
Maintenance and cleaning: Regular maintenance and cleaning of outdoor floor drains are essential to ensure their optimal functionality. Routine inspection and clearing of drains from debris, leaves, or sediment prevent blockages and allow for efficient water flow. By keeping the drains clean and clear, the risk of water accumulation and slippery surfaces is significantly reduced.
Compliance with safety regulations: Outdoor floor drains help comply with safety regulations and guidelines related to slip and fall prevention. These regulations may vary depending on the location and intended use of the outdoor space. By installing floor drains, property owners and managers demonstrate their commitment to providing a safe environment for visitors and reducing liability risks.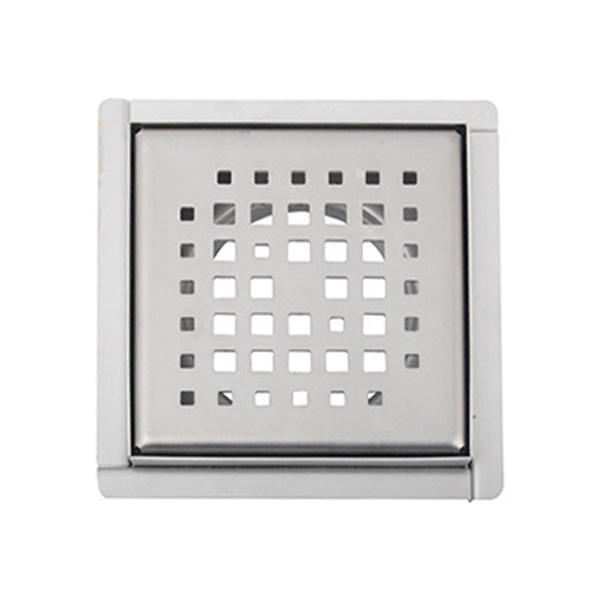 In summary,
outdoor floor drain
s contribute to enhanced outdoor safety by preventing slippery surfaces. They effectively drain water, remove debris and contaminants, and incorporate anti-slip features to promote secure walking areas. Proper installation, maintenance, and compliance with safety regulations further ensure the functionality and effectiveness of outdoor floor drains in preventing slip and fall accidents.